Nonlinear optical crystal BBO (BETA-BAB2O4)
bBO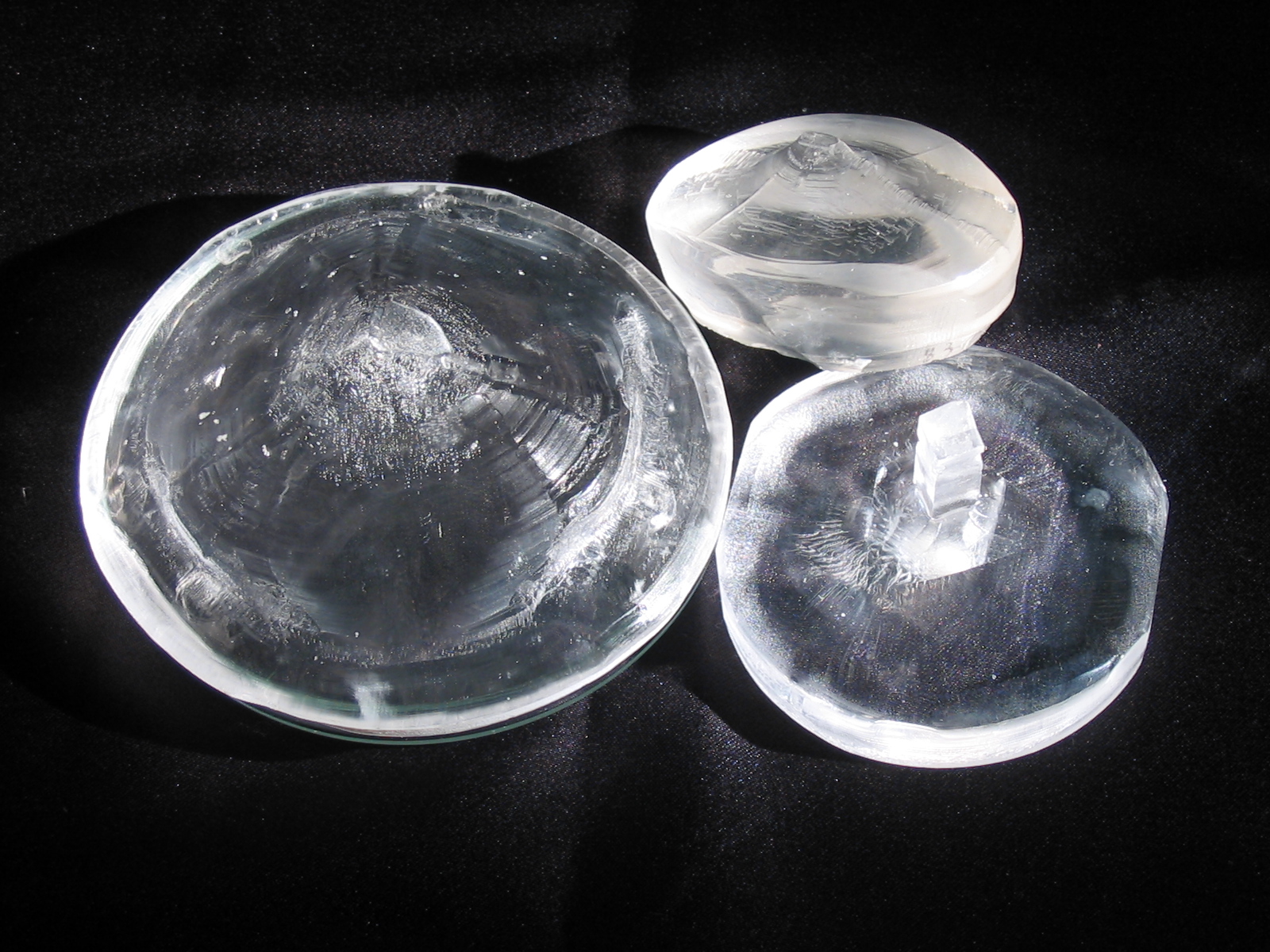 Main Properties
Compound
β-BaB2O4
Transparency range, µm
0.189 - 2.6
Nonlinear coefficient, pm/V
d22=2.2, d15=0.16
Symmetry
Trigonal, 3m point group
Cell parameters, Å
a=12.519, c=12.723

Typical

Reflection

index

1064 nm

532 nm

no=1.5980, ne=1.5432

no=1.6139, ne=1.5555

Optical

Damage

Threshold, GW/cm2

1064 nm

(t=10ns)

1-2

Cut off SHG
Type I
Type II
411 nm
527 nm
Walk off angle, °
Type I, 1064 nm
3.2
Temperature acceptance, °C*cm
Type I 1064 nm
55
Mohs hardness
4.5
The parameters of optical elemets
Orientation accuracy, arc min
< 30
Parallelism, arc sec
< 30
Flatness
546 nm
λ/6
Surface quality, scratch/dig
10/5
Application
Harmonic Generation (SHG, THG, 4HG, 5HG) of YAG, SHG of Ti: Sapphire and Alexandrite lasers.
Tunable solid-state lasers using OPO (pumped by 355, 532 or 1064 nm)
Efficient UV sources using SHG and SFG of the tunable dye lasers
Autocorrelators (in thin crystals) in picosecond and femtosecond laser systems.
We are able to provide suitable Anti-reflection / Protective, etc. coatings tailored to customer's specifications, reflectivity curves are applied upon request.